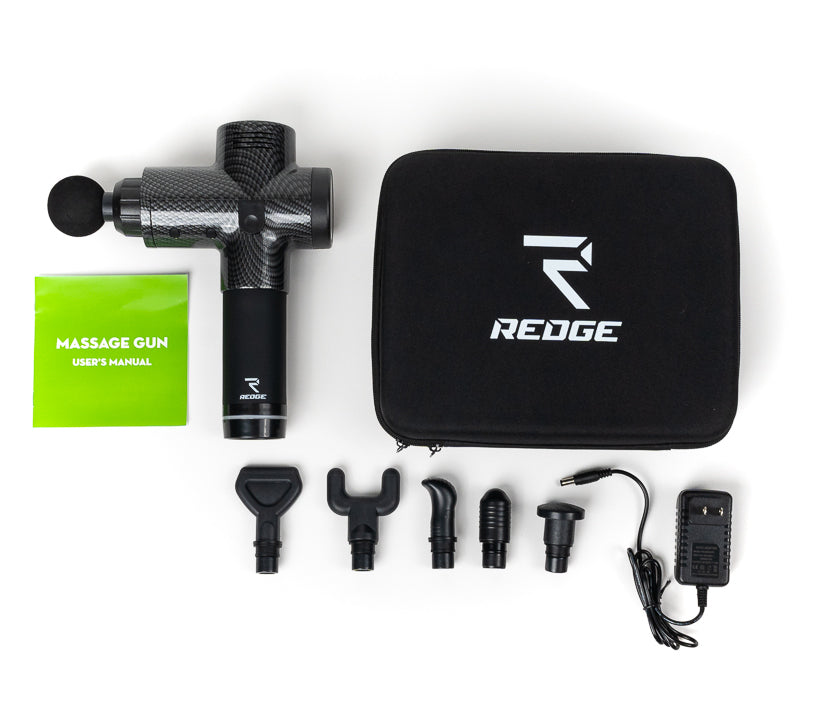 Essential Massage Pack
FREE - 3 DAY SHIPPING ON ALL ORDERS
Redge Portable Gym Machine + Redge Massage Gun 

Get a personalized home gym pack that will cover all your needs from any where in the world. The Redge Gym Machine will provide you a weighted workout from anytime anywhere. 
Reach Fitness Goals 10x Faster
Workout From Anywhere in The World 
Strengthen Your Full Body  
Become Master of Your Fitness Journey 
Eliminate Every Excuse to Live a Healthy Lifestyle
What does this bundle include:
Redge Portable Gym Machine
Redge Massage Gun

What is Redge Portable Gym Machine:

Redge Portable All-in-one Gym Machine is a retractable bodybuilding bar fitted with durable adjustable resistance bands attached at both ends. 
Each band provides 

30Lb

 of resistance 
8 Bands provide a total of 240Lb of resistance 
6 Bands provide a total of 180Lb of resistance 
4 Bands provide a total of 120Lb of resistance
It weighs only 3.5Lb and can fit in any backpack or travel pack
Length of bar is 40inches (can be split into half)
In short, it is a

 

"Portable All-in-one Gym Machine"
What is Massage Gun:
Introducing the Redge Massage Gun - a percussive therapy device that provides rapid bursts of pressure into the muscle tissue which increases blood flow and decreases tension - it's like having your own portable personal masseuse.
Small and compact. Fits in the palm of your hand





INSTANT RELIEF FOR MUSCLE PAIN & FATIGUE 
Anywhere, Anytime on-the-go treatment




16 hours of battery life, 5 hours of battery on the highest setting


12mm amplitude reach, for deep muscle tissue treatment



LCD touch screen 30-speed setting - up to 3200 Percussions Per Minute





Lightweight only weighing 450g





6 INTERCHANGEABLE MASSAGE HEAD TOOLS
Choose options