Article: How to Start a Home Gym in 8 Easy Steps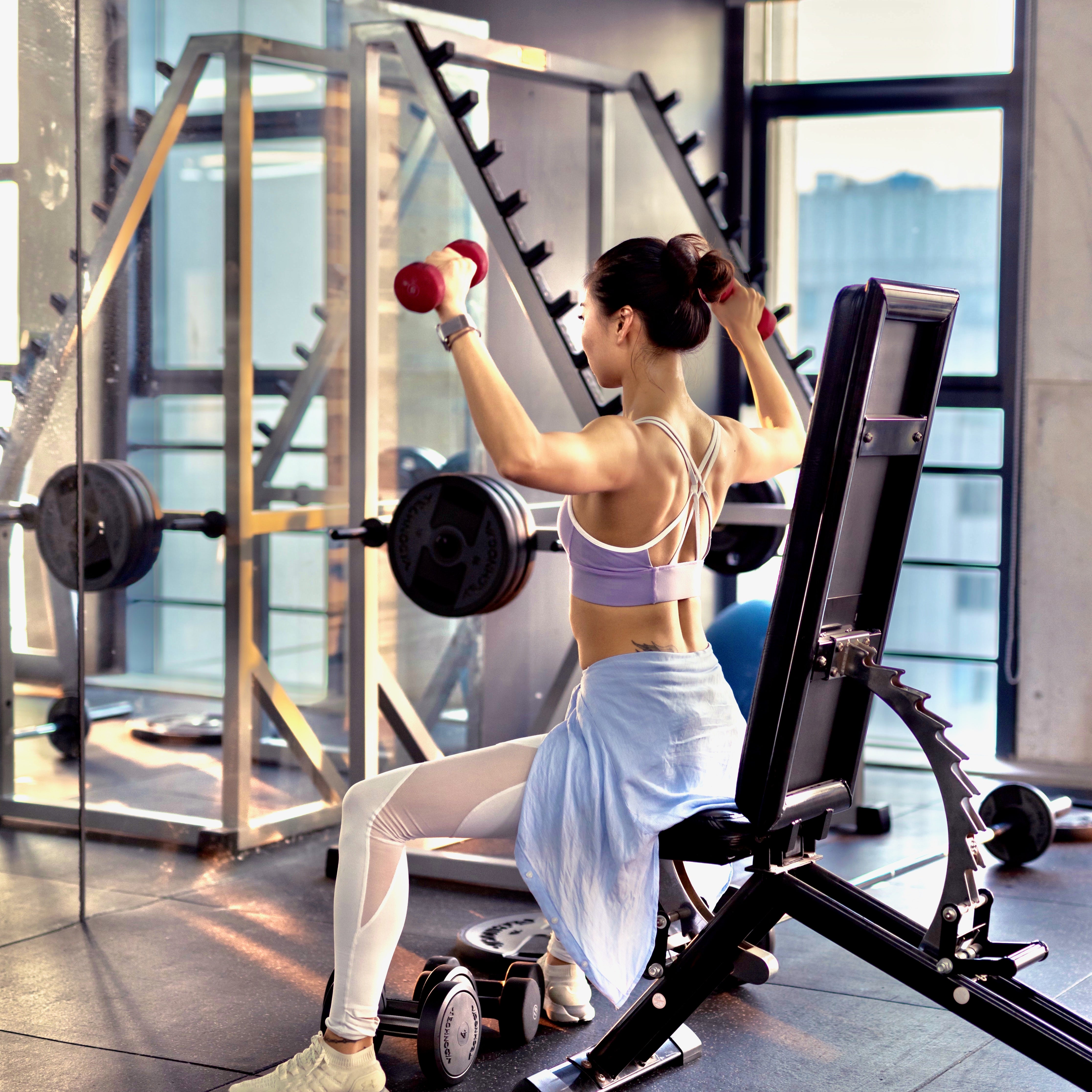 How to Start a Home Gym in 8 Easy Steps
Whether you're finding new ways to save money, you love the convenience of working out at home, or you're just starting out on your fitness journey, you're not alone in thinking about the amazing benefits of a home gym.
Here, we've got 8 easy steps to help you get started on the home gym of your dreams.
Step 1: Find Your "Why"
Before starting any journey, it's important to know your "why". Why are you exercising? Why do you want a home gym? Why is some workout equipment better suited to you than others?

Understanding why you're doing something helps in the decision-making process. And, if you have a clear direction, you'll likely make fewer mistakes along the way.

Maybe you want a home gym that's minimal and tailored to your needs. Maybe you're looking to limit unnecessary expenses, like your top-tier gym membership. Maybe, since you're working from home more often, you've eliminated your commute and your gym stop no longer exists.

Knowing why you're starting a home gym is the very first step.

Step 2: Understand Your Fitness Style
Once you've figured out your "why," the next step is taking stock of how you like to exercise. This will help determine what kind of home gym equipment you'll need.

Perhaps you like low-impact workouts like yoga, barre, and Pilates. In that case, you'll probably be looking for yoga mats, resistance bands, or a Pilates Reformer machine.

Maybe weight training is your jam. If you have space, weight machines are a possibility. But be open to the idea that you don't actually need bulky equipment to work on your strength training. Using your body weight with portable gym equipment can go a long way.

If you can't get enough of your HIIT workouts, minimal gym equipment is necessary. Resistance bands, ab rollers, and light weights could be all you really need.

After all, if you set up your home gym for a workout style that's not really you, you're less likely to actually use it. So, take some time to consider how you like to exercise.

Step 3: Choose a Space
Next up is choosing the space. What part of your home might be best for your home gym?

Perhaps you have an entire basement to work with. Start visualizing where you'll put all your home gym equipment and what might be missing. Is it stuffy down there? Will it be inviting?

If you only have a corner of your living room to dedicate to your home gym, don't feel discouraged! A compact home gym is far better than none at all. You might be surprised how much you can do with limited space.

Portable gym equipment like resistance bands, ab rollers, and small weights take up hardly any space at all. So, don't let a small space deter you!

Step 4: Decide on a Timeline
Sometimes we say we'll do something. But unless we have a deadline, it's much more likely that we'll put it on the backburner.

"I'll start next weekend."

"Something came up."
"It can wait."
Set a deadline to complete your home gym and stay on top of it. Even better, tell your friends and family about your goal and ask them to keep you accountable.

The best thing about building a home gym is that you can go slowly. Start with a few small resistance bands. Then, next week, add some free weights. Eventually, you might install a mirror.

Chances are, once you start it'll boost your motivation to make your home gym better and better. So, set your timeline and get your home gym is ready by the deadline.

Step 5: Do Some Research

Now, it's time to do some research on the best home gym equipment available. Remember - bigger isn't necessarily better.

Figure out what material the equipment made with and whether they're built to last. Consider how much you'll use them and therefore how much you're willing to invest.

Check out customer reviews and talk to your fit friends about what they use and love. Then, start narrowing down your options and choose the workout equipment that's right for you.

Step 6: Order Workout Equipment
We're getting to the exciting part! Placing an order on your new home gym equipment is when it'll start to feel real.

Generally, ordering all your home workout gear from one place is the most efficient option and you might decide to support a local business by buying your fitness equipment in Toronto. The perks of buying local is you'll have a real relationship with the company that you can count on.

Having issues with your ab roller? Give them a call. Is your resistance band malfunctioning? They'll likely help you out. That's not always the case with bigger companies.

After finding the best home gym equipment for you, placing an order is a huge part of the process. So, choose to invest in a fitness company you can trust.

Step 7: Put It All Together

Your new home gym equipment has arrived and you're ready to put it all together. It won't take long to start seeing your vision take shape.

Make sure to leave enough space for you to actually use your new gear. But, you don't need as much room as you might think. Enough space for a single yoga mat could be all you need.

Get some shelves or baskets to organize your weights and resistance bands. Or, for an even more compact home gym, use hooks to hang your equipment.

By using only a few pieces of portable gym equipment, you can really do a lot, even with limited space. The real goal is to make the space inviting, effective, and somewhere you actually want to spend time.

Step 8: Stick to Your Goals
Your brand new home gym is up and running and you're feeling excited to smash your fitness goals. But, don't let the novelty wear off. It's easy to take your home gym for granted, so be sure to find ways to really stick to your goals and make the most of the space.

Have a workout schedule (and stick to it), make your home gym easy to use and, rely on routine, not motivation to get the most out of your compact home gym and all your new workout equipment.

You won't regret it.

Redge Fit is a globally recognized brand offering portable workout equipment, perfect for your compact home gym. Check out our full collection of top-rated gym equipment for your new at-home workout space and get a 30-day guarantee!

What's the first piece of workout equipment you'll be getting for your home gym?