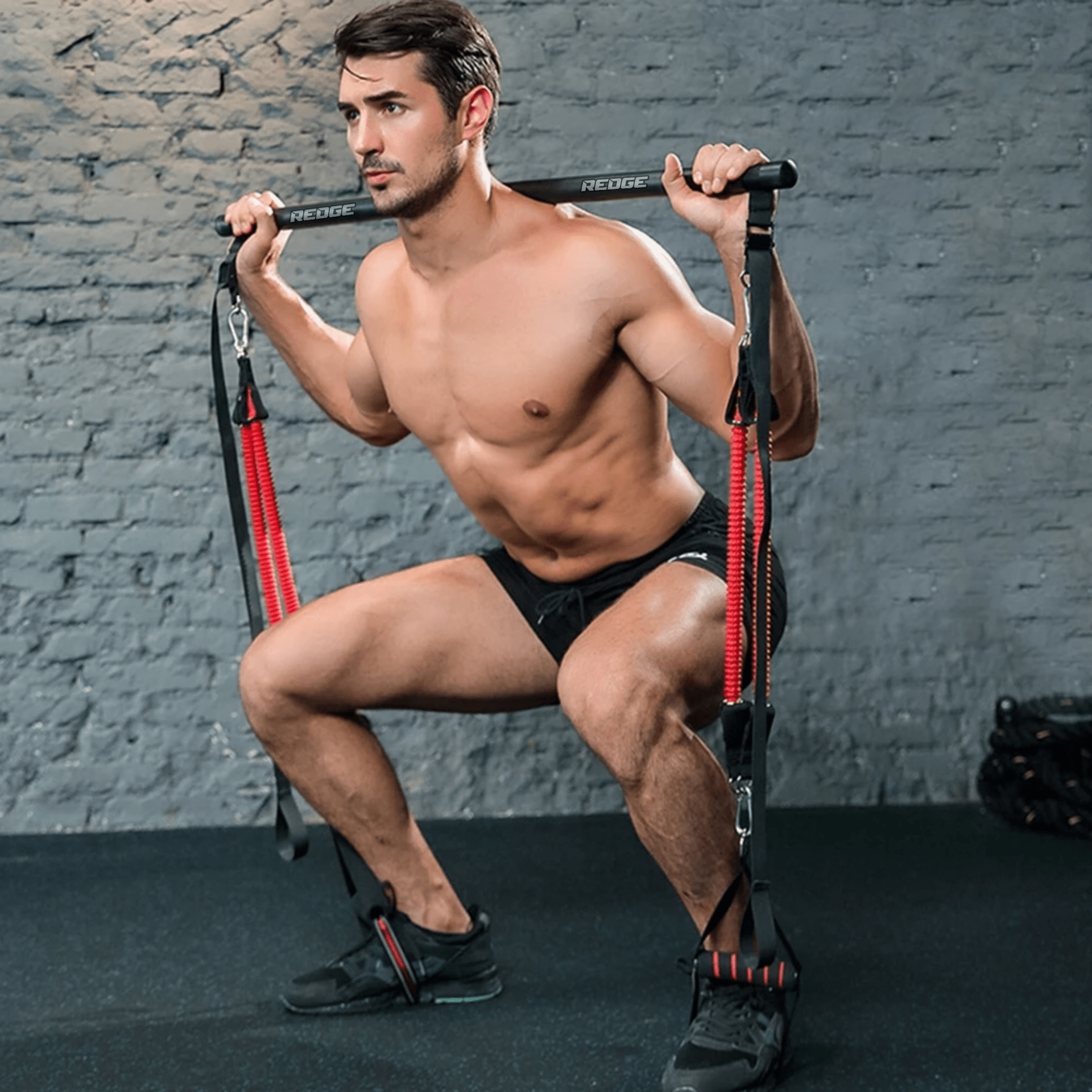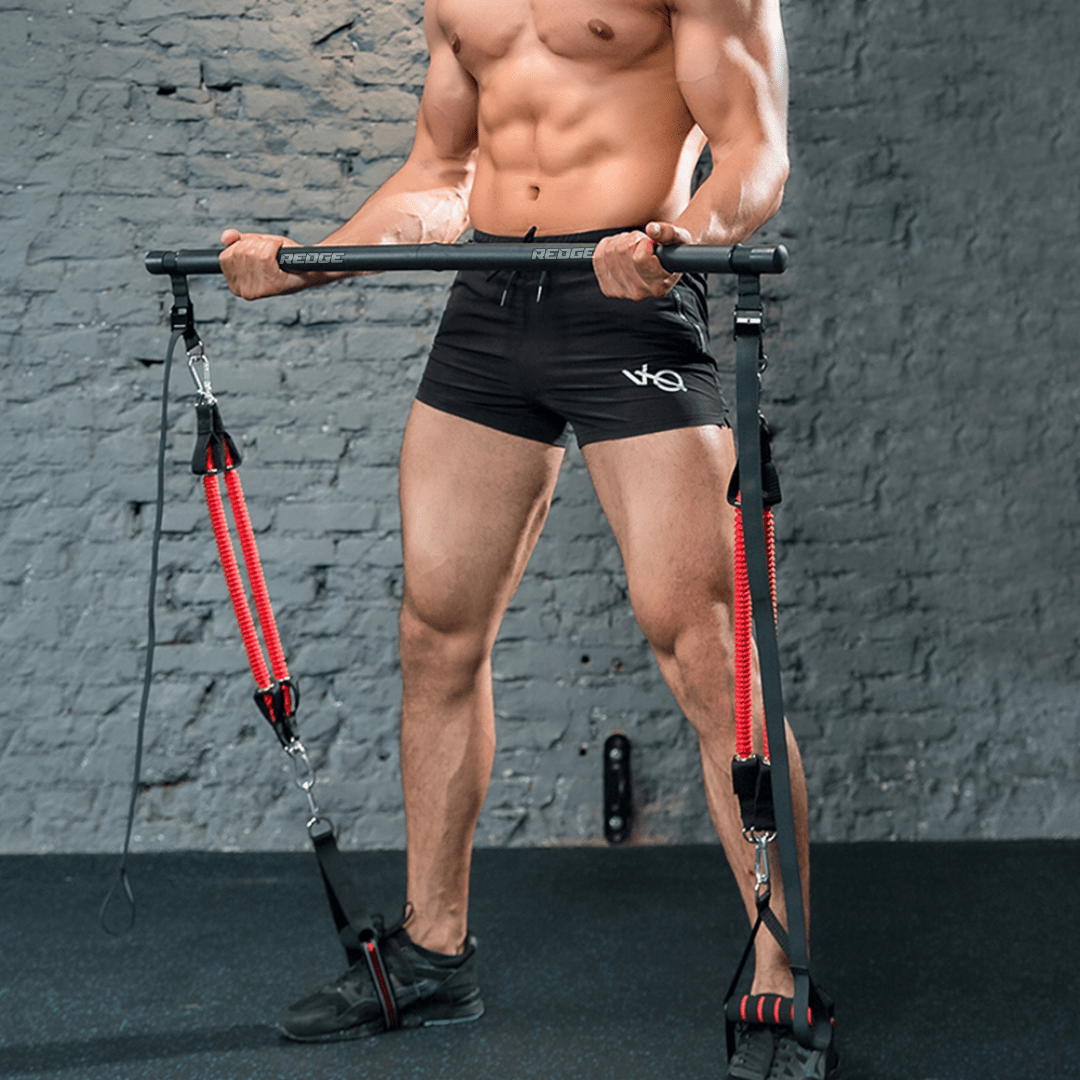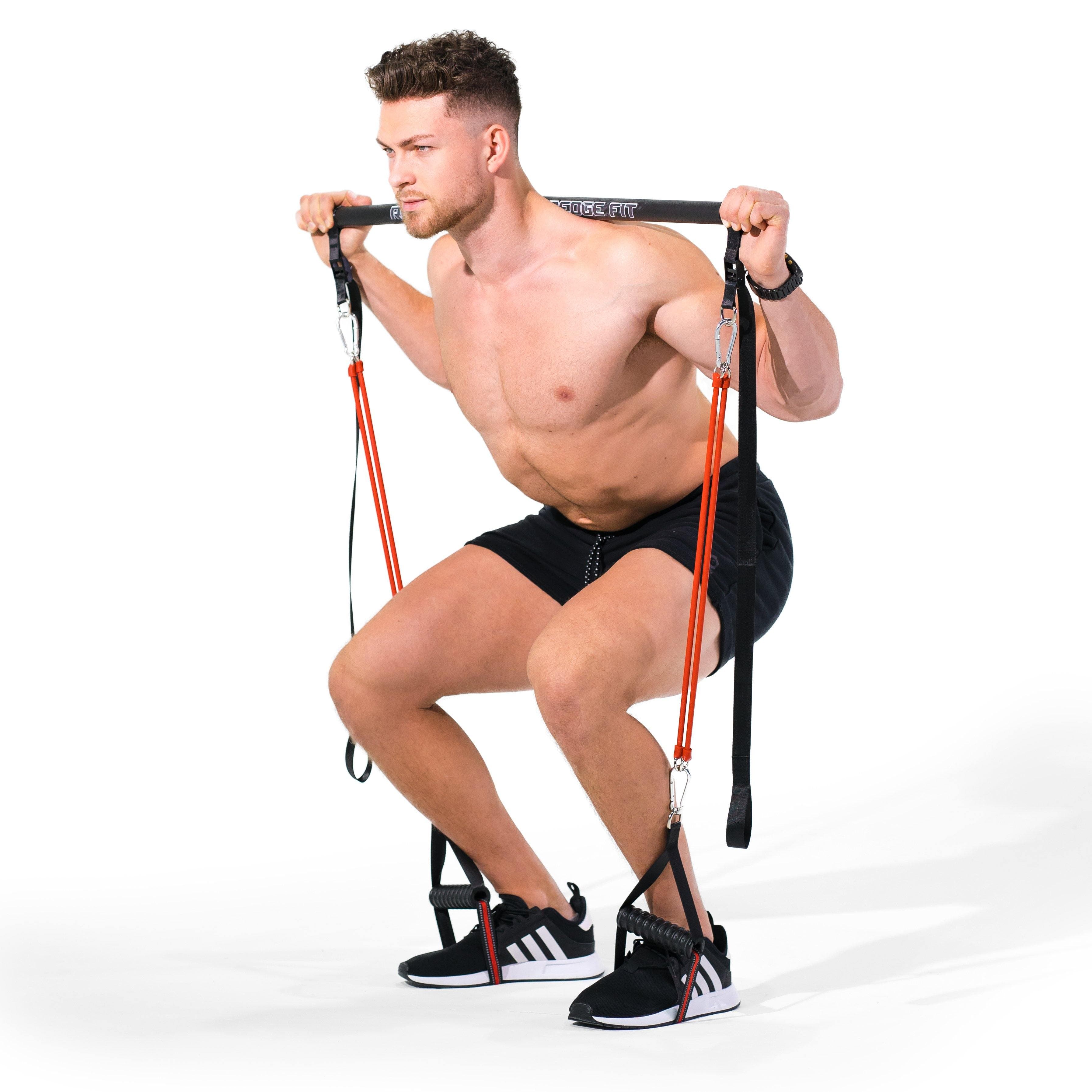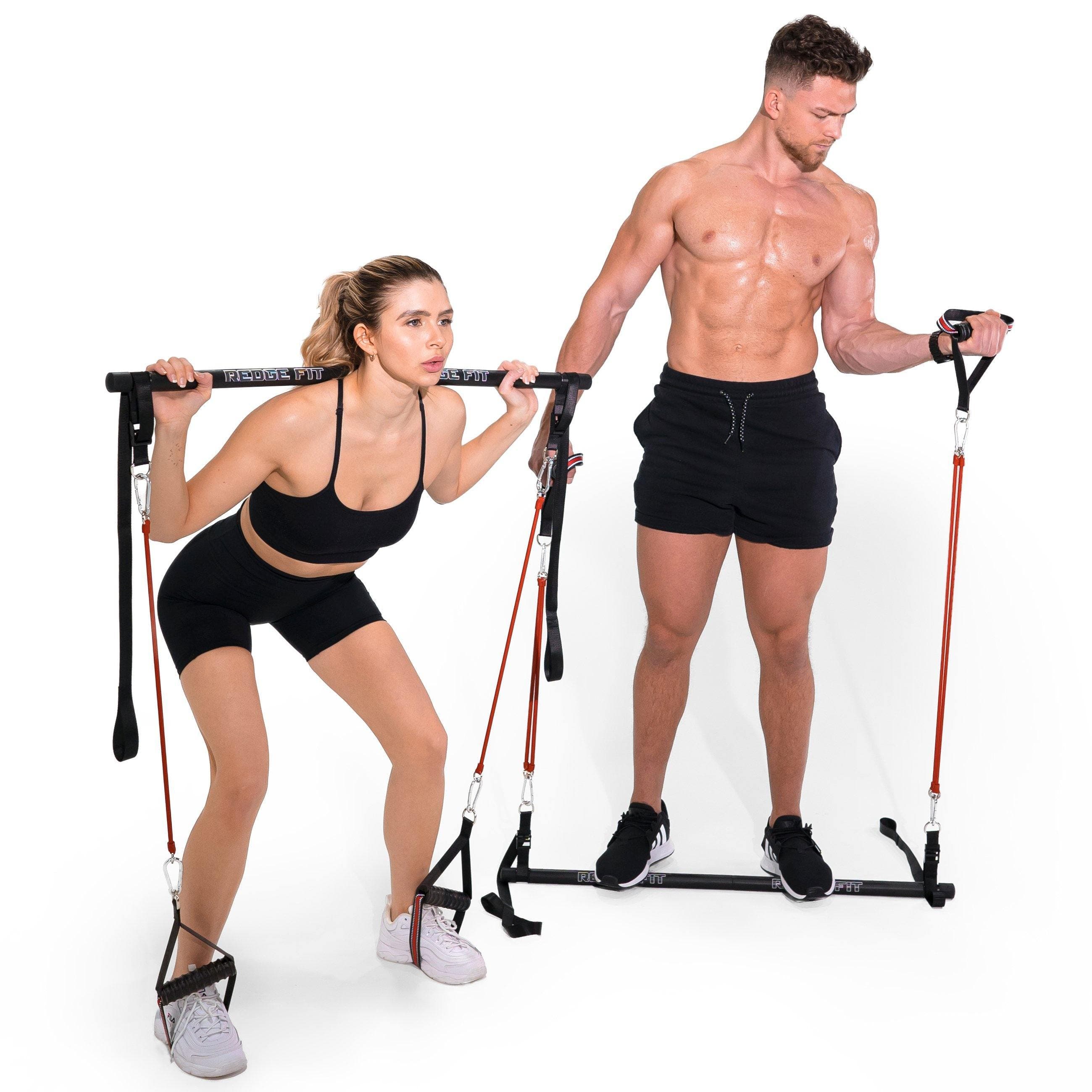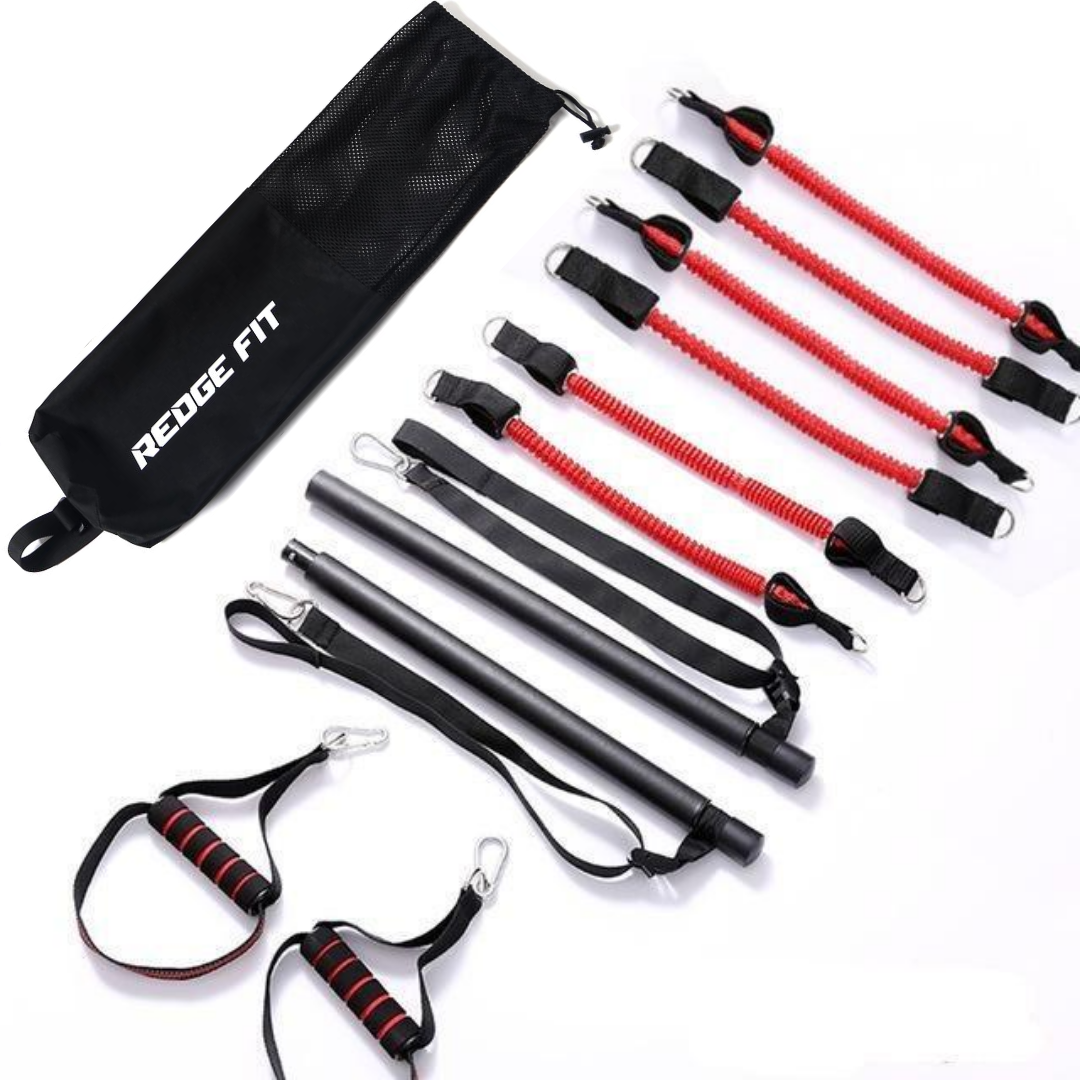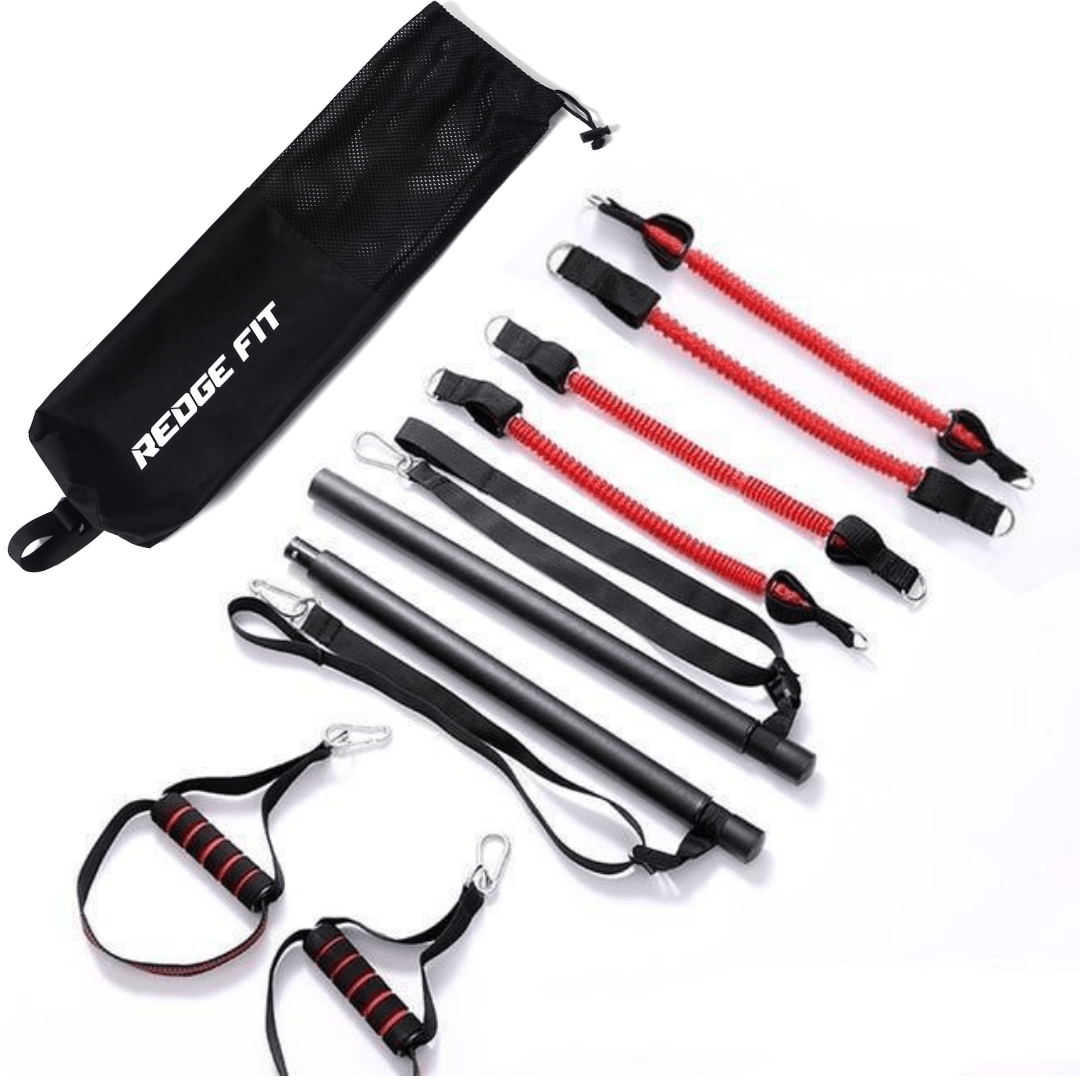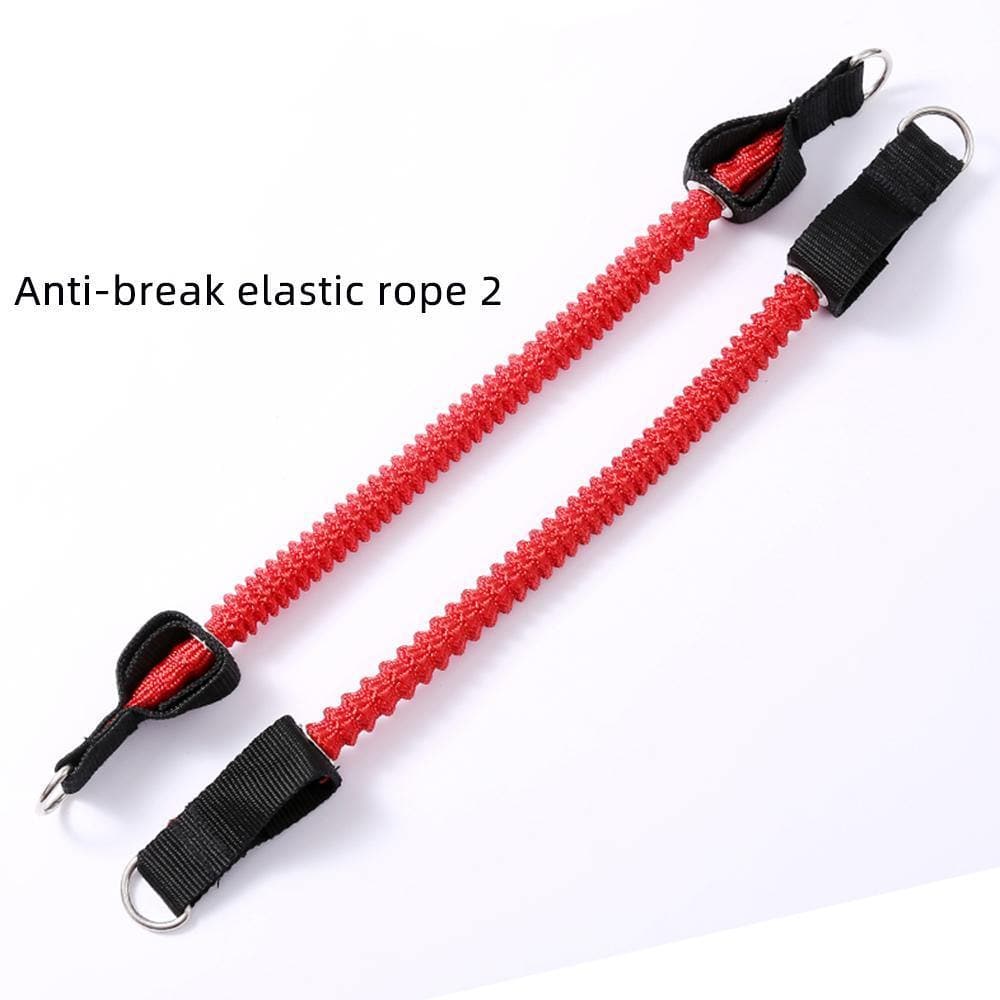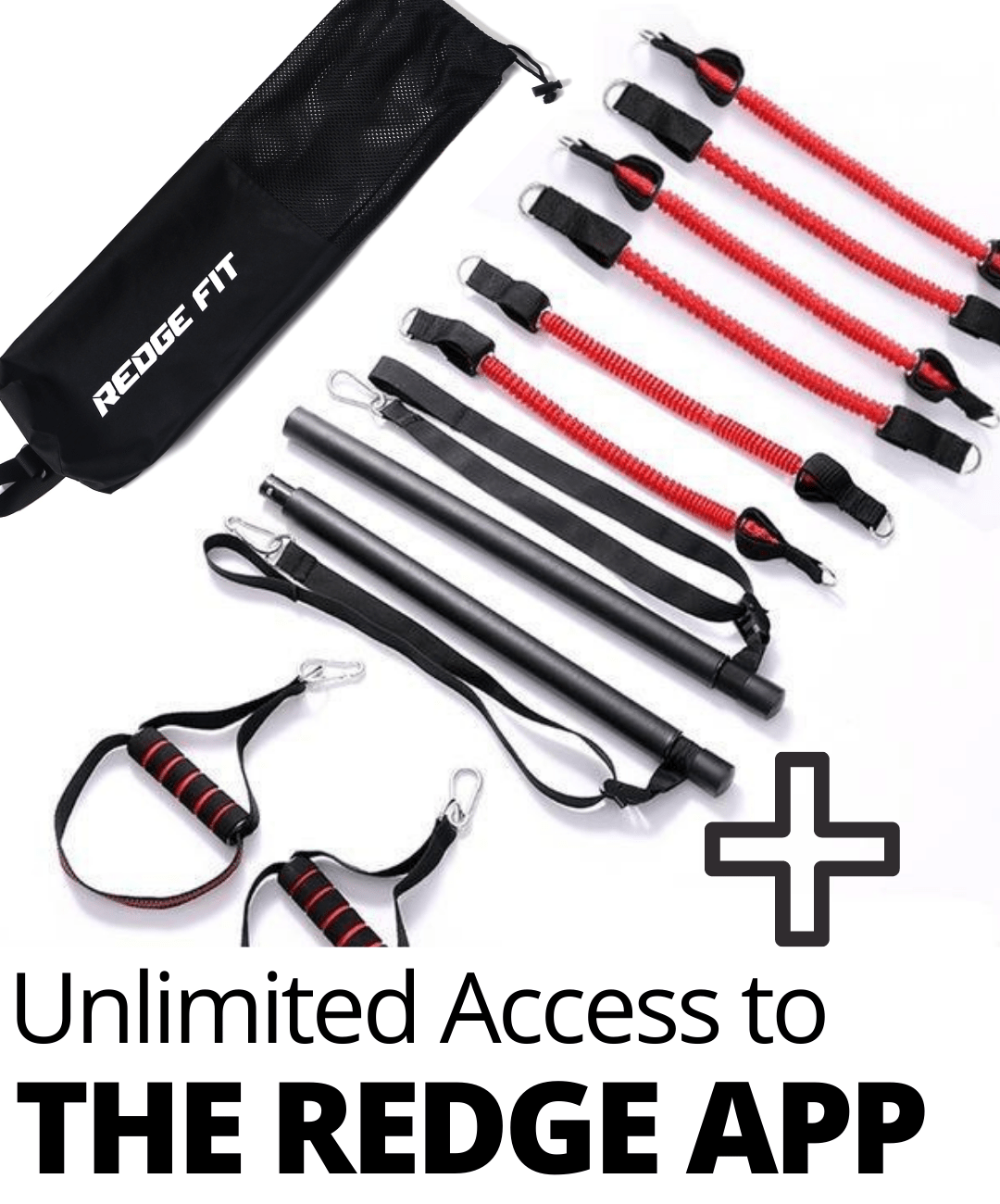 Redge Portable Gym Machine

Each band provides 30lb of resistance

Highest quality durable elastic bands

Over 100 easy to do workouts

Free App
FREE - 3 DAY SHIPPING ON ALL ORDERS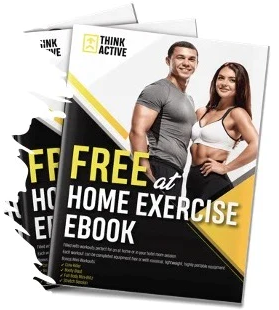 FREE E-BOOK
Order Today & Get "The Redge Fit Home Bootcamp E-Book
($29.99 Value)
Redge Portable All-in-one Gym Machine is a high quality retractable body building bar fitted with durable adjustable resistance bands attached at both ends.
It weighs only 3.5lb and can fit in any backpack or travel packt is a "Portable All-in-one Gym Machine"
What is the Redge App?

Redge APP is a world class training app that contains 100's of workout videos using the Redge Gym Machine. You can follow our renowned trainers who have developed custom video workout programs. In Redge APP you have access to:

4 and 1 week video workout programs
Over 50 video tutorial of exercises 
Custom meal plan based on your goal with meal plans 
Strong community with leaderboard to keep you motivated 

Find out more Redge APP

Are Resistance Bands Durable?

We carefully package your gym machine after doing a thorough quality check to ensure it meets our high quality guidelines. We then mail you the package using our fast 3 day delivery so that it can get to you right away. As soon as we mail it, you will receive an email with your tracking code.
What are popular Redge Workouts?

Squats for your Back, Legs and Glutes
Hip Thrusts for your Glutes, Legs and Back 
Good Mornings for your Back and Arms  
Bicep Curls for your Arms
Chest Flies for your Chest 
Over 100 workouts can be performed with your bar. 
Shipping and Returns

Shipping - Free 3 day shipping for all orders in U.S. Some zones might take an additional 1-2 days to arrive. 

Returns - Not satisfied with your order? Return within 30 days of receiving your package for a full 100% refund.
"Worth the investment! super easy to setup and you can do a lot of exercises. Their app is very helpful too"
Choose options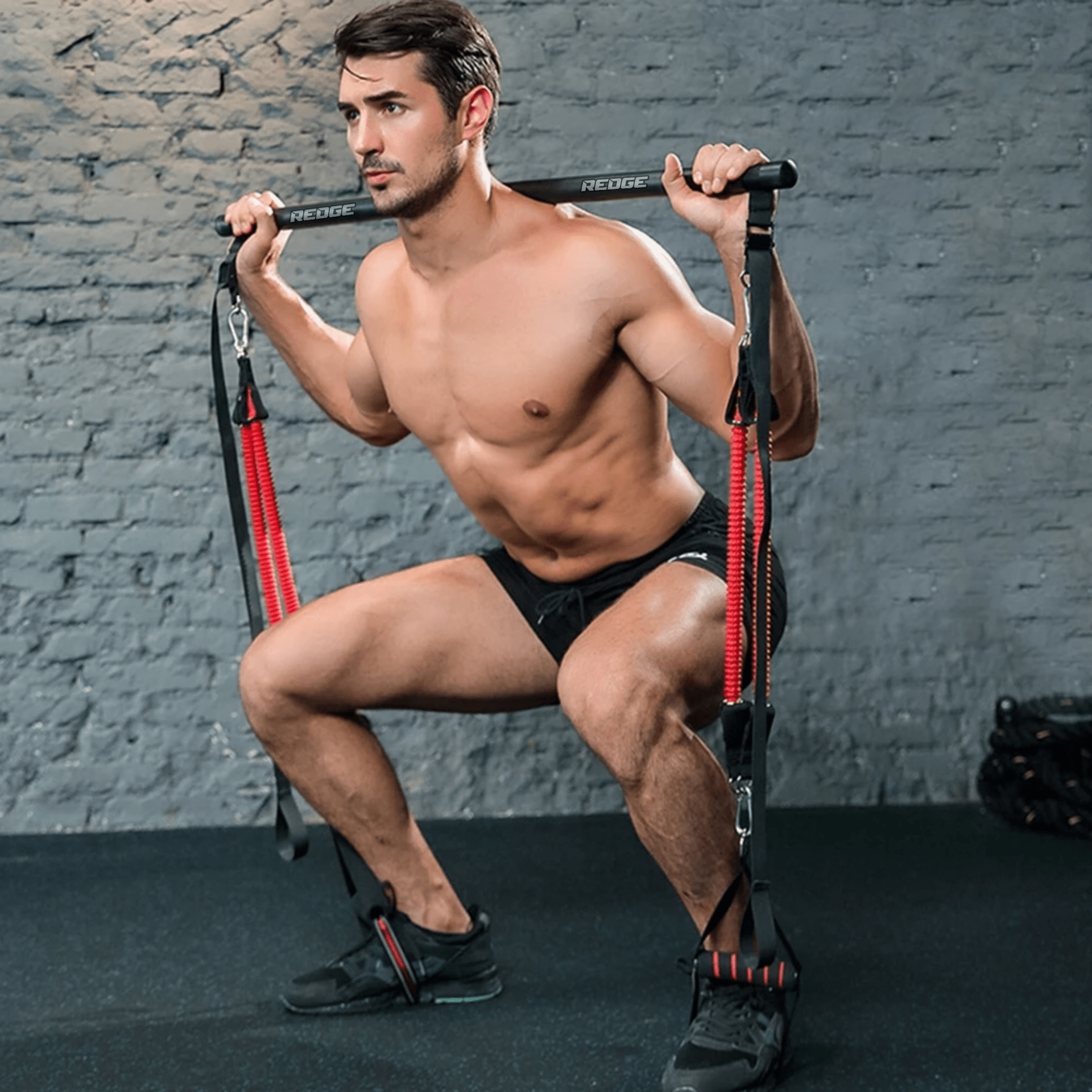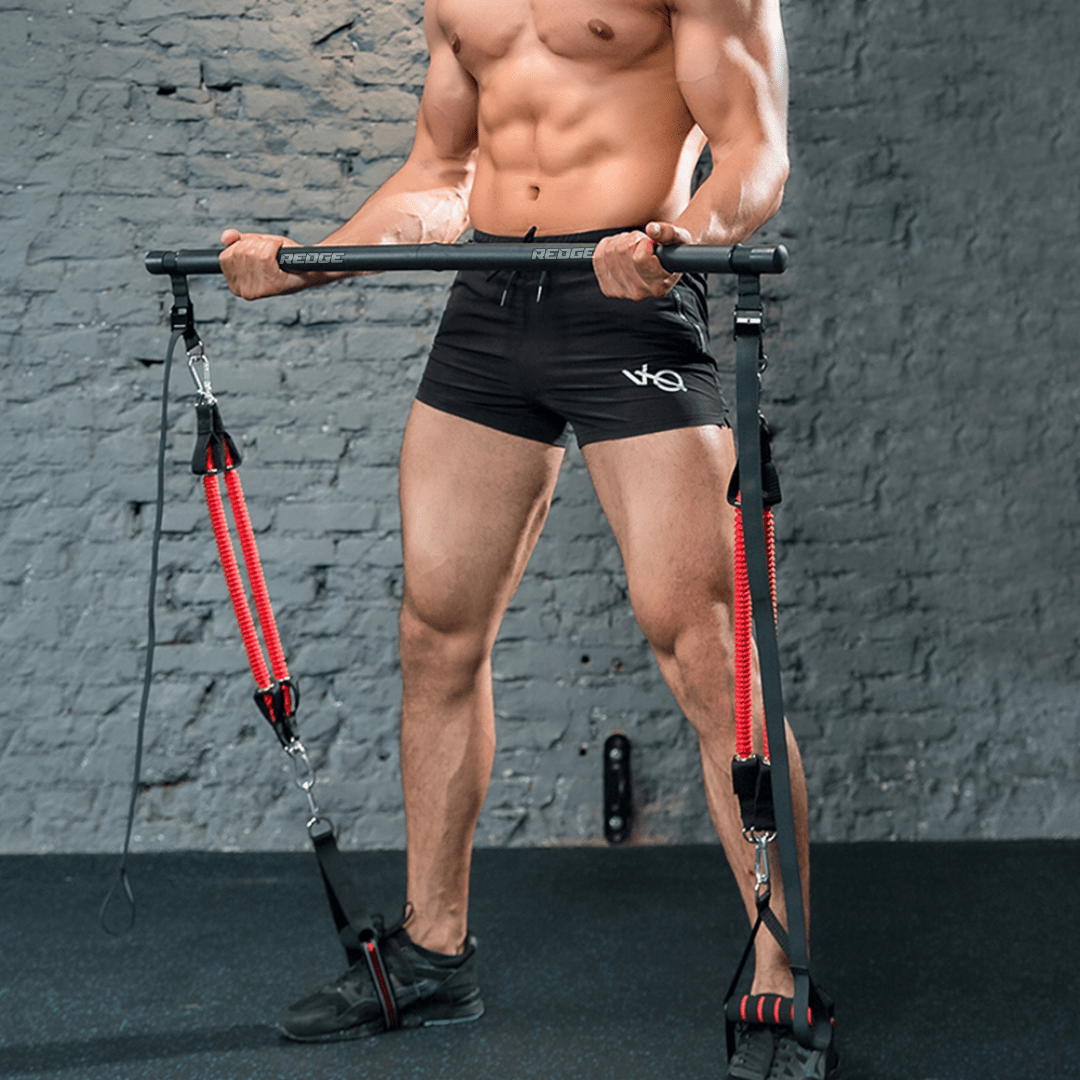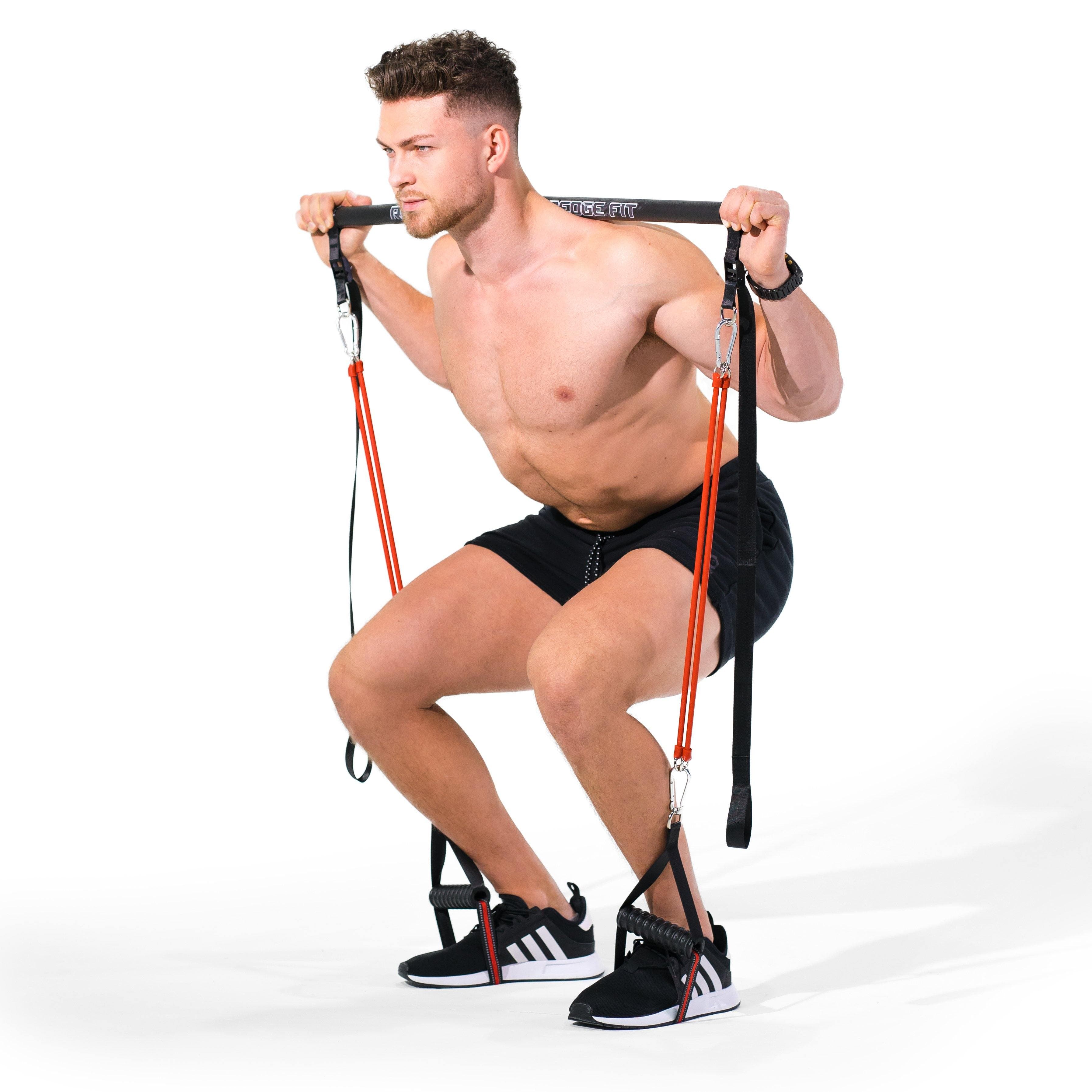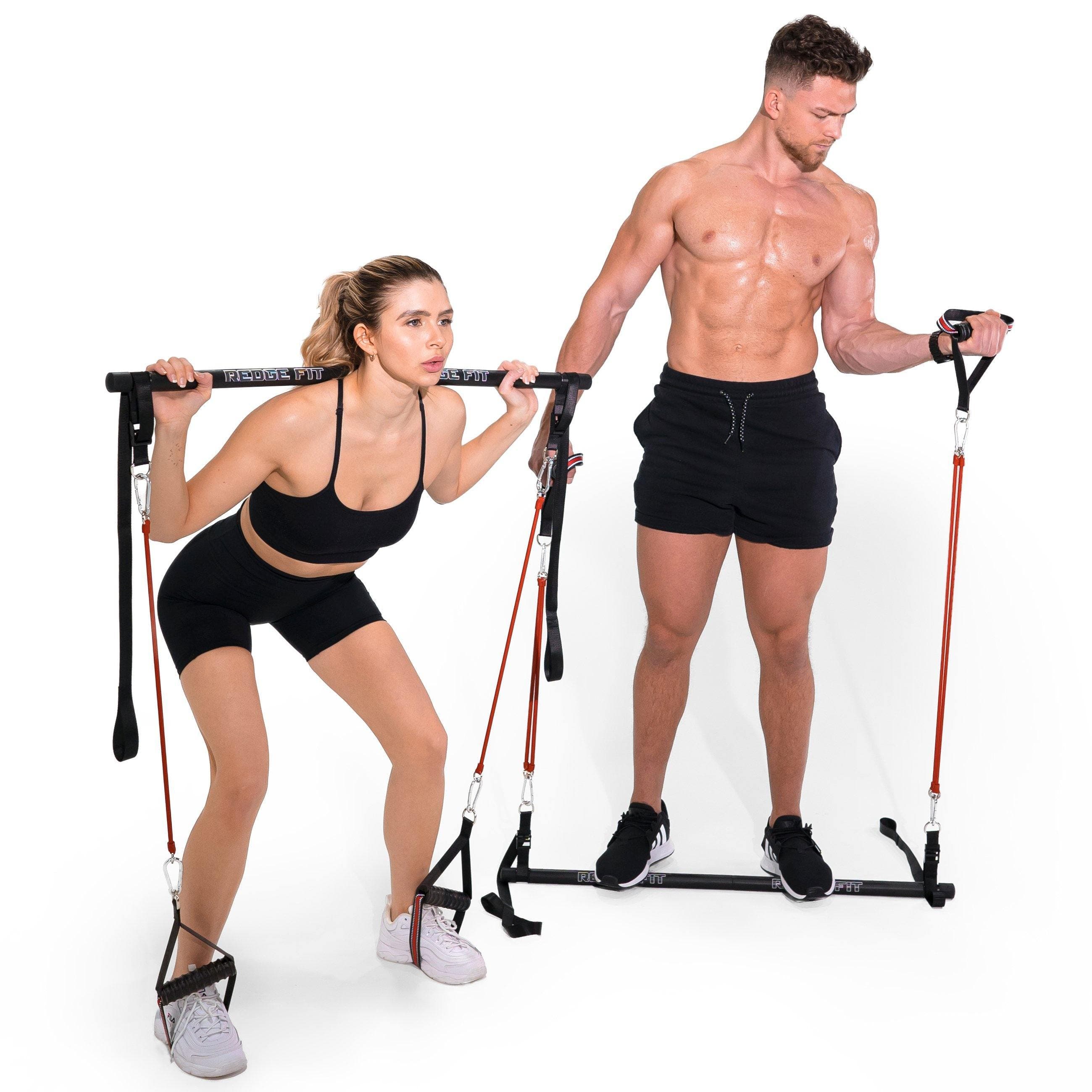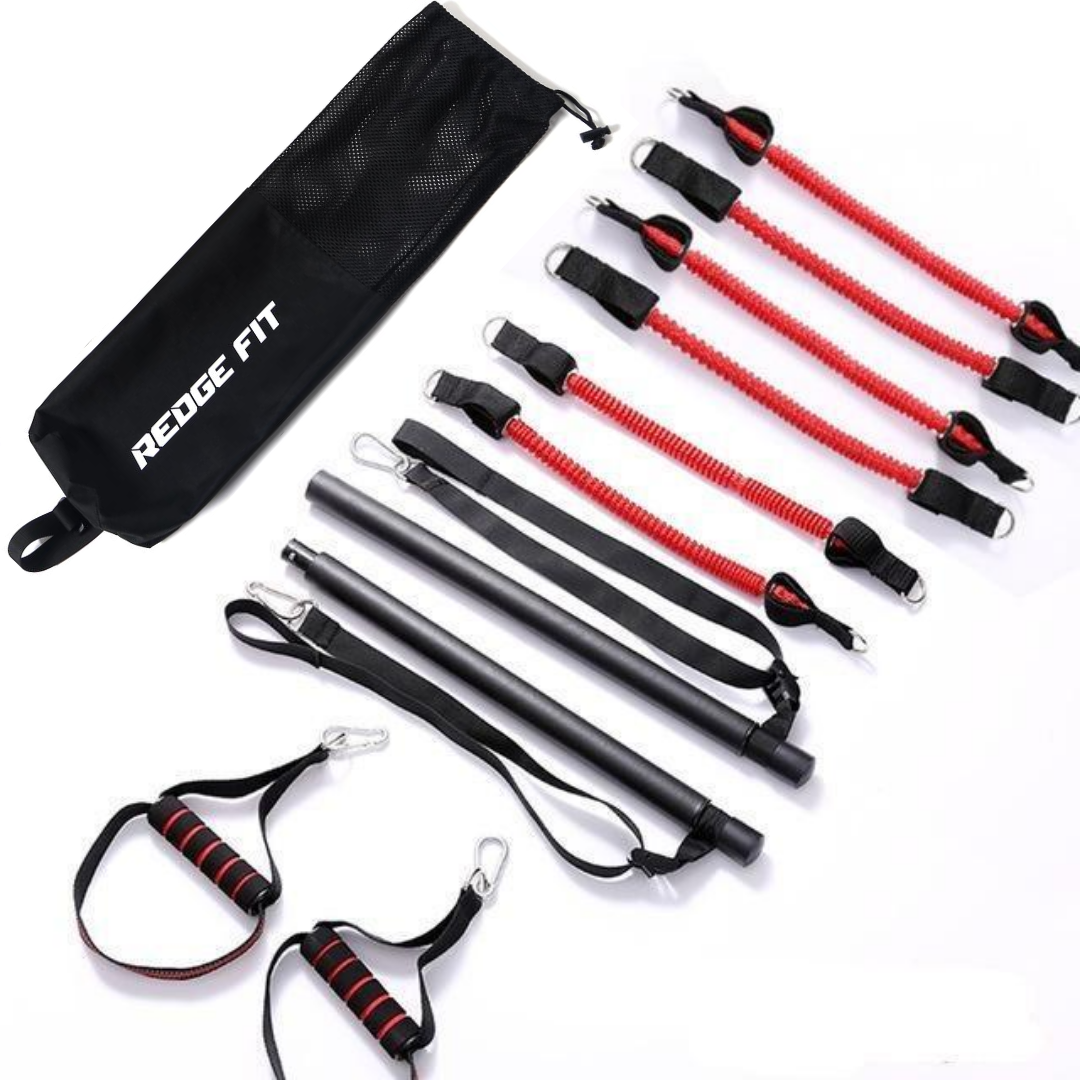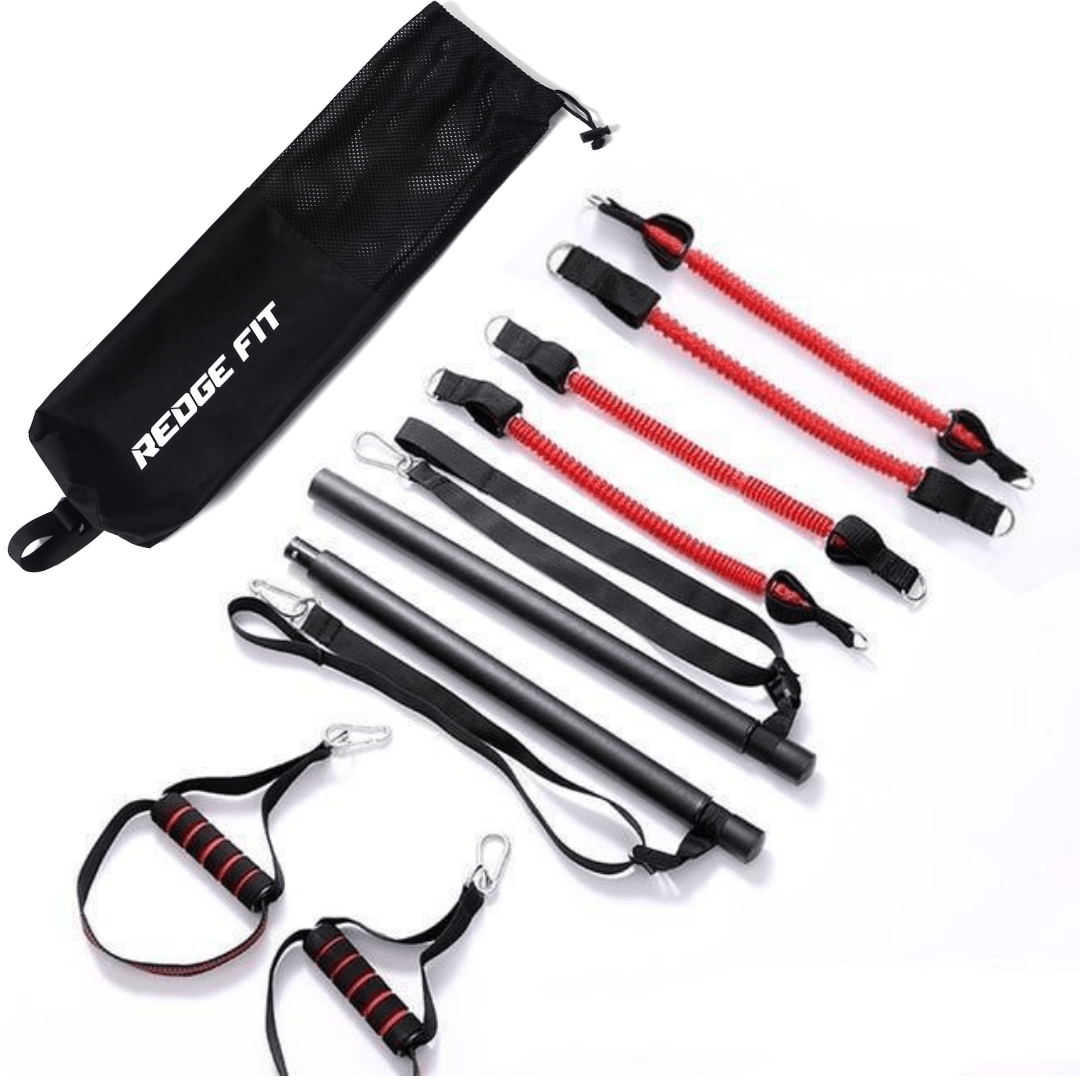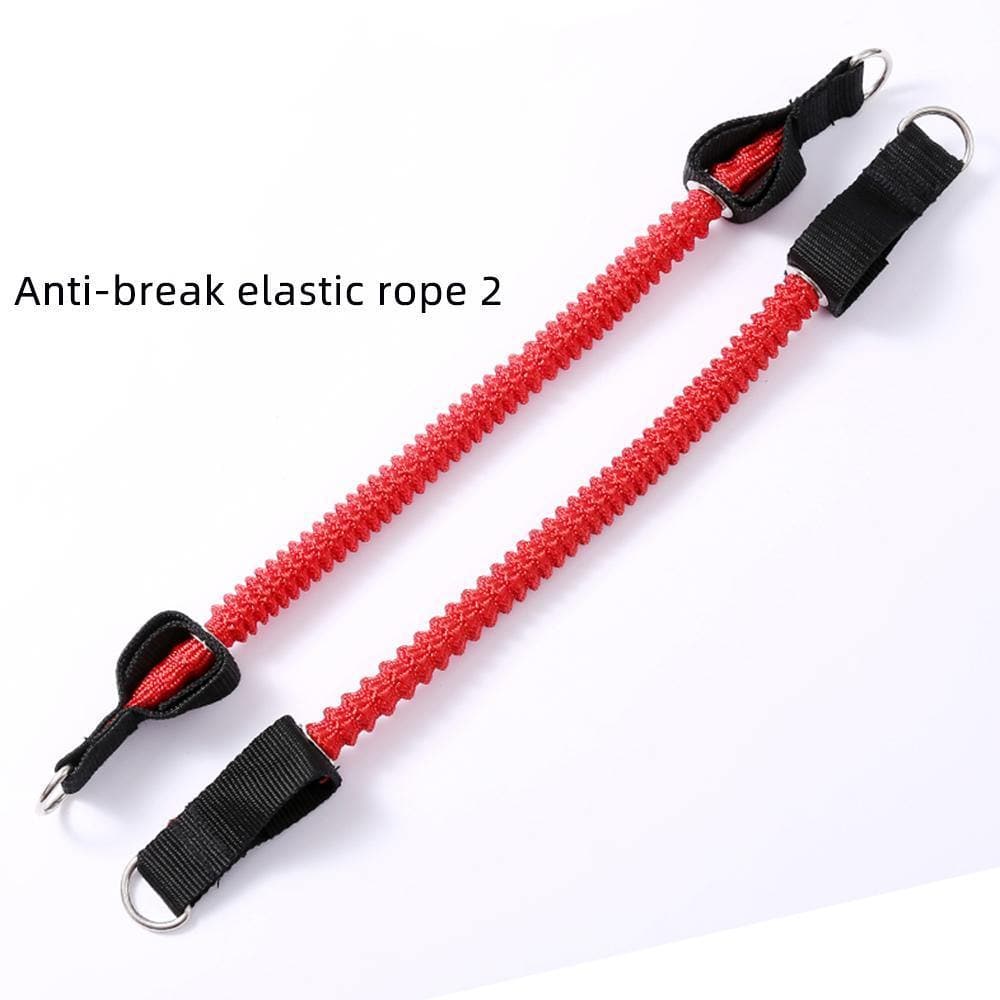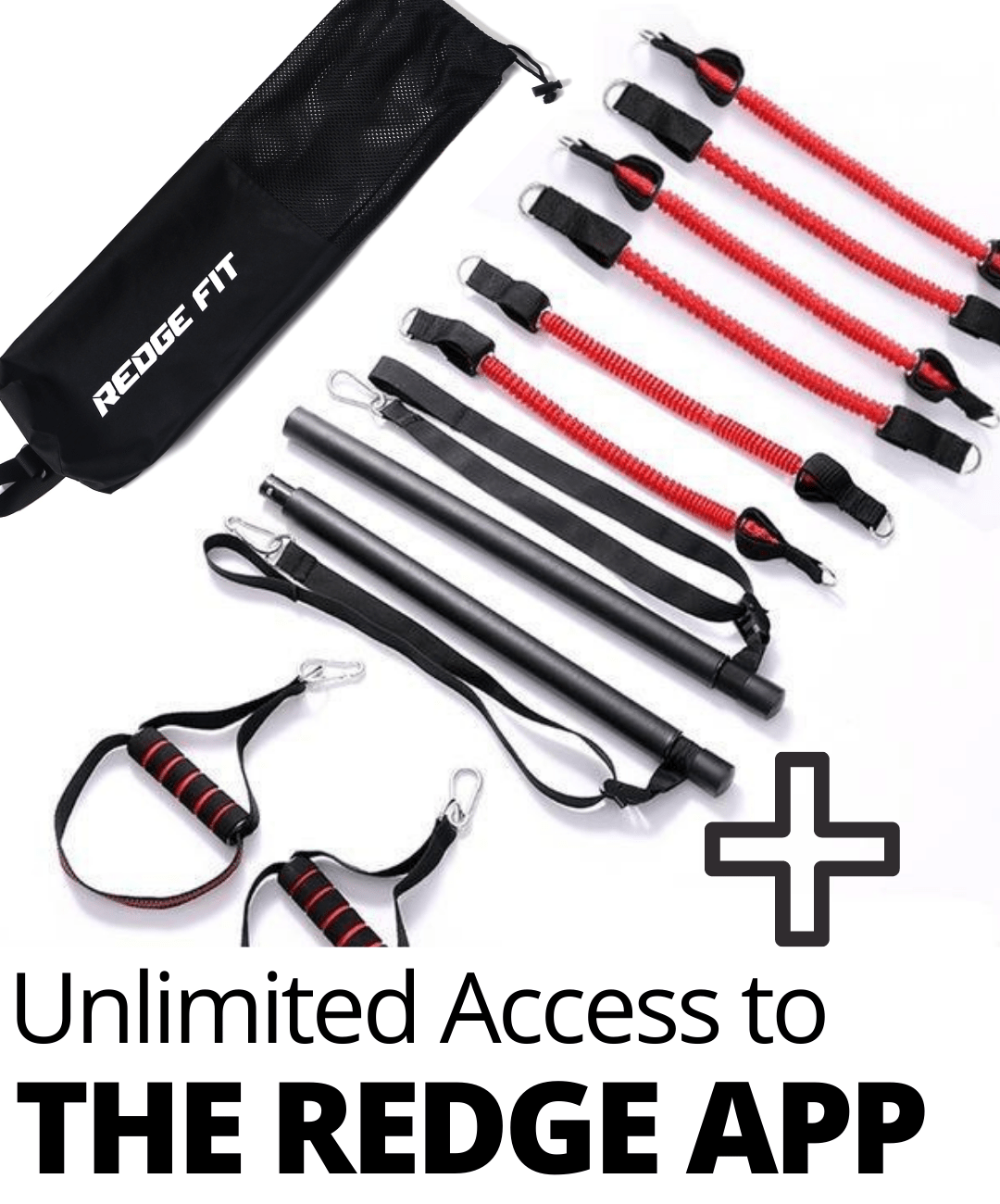 100's of workouts with Redge
Here are some of our favourite workouts.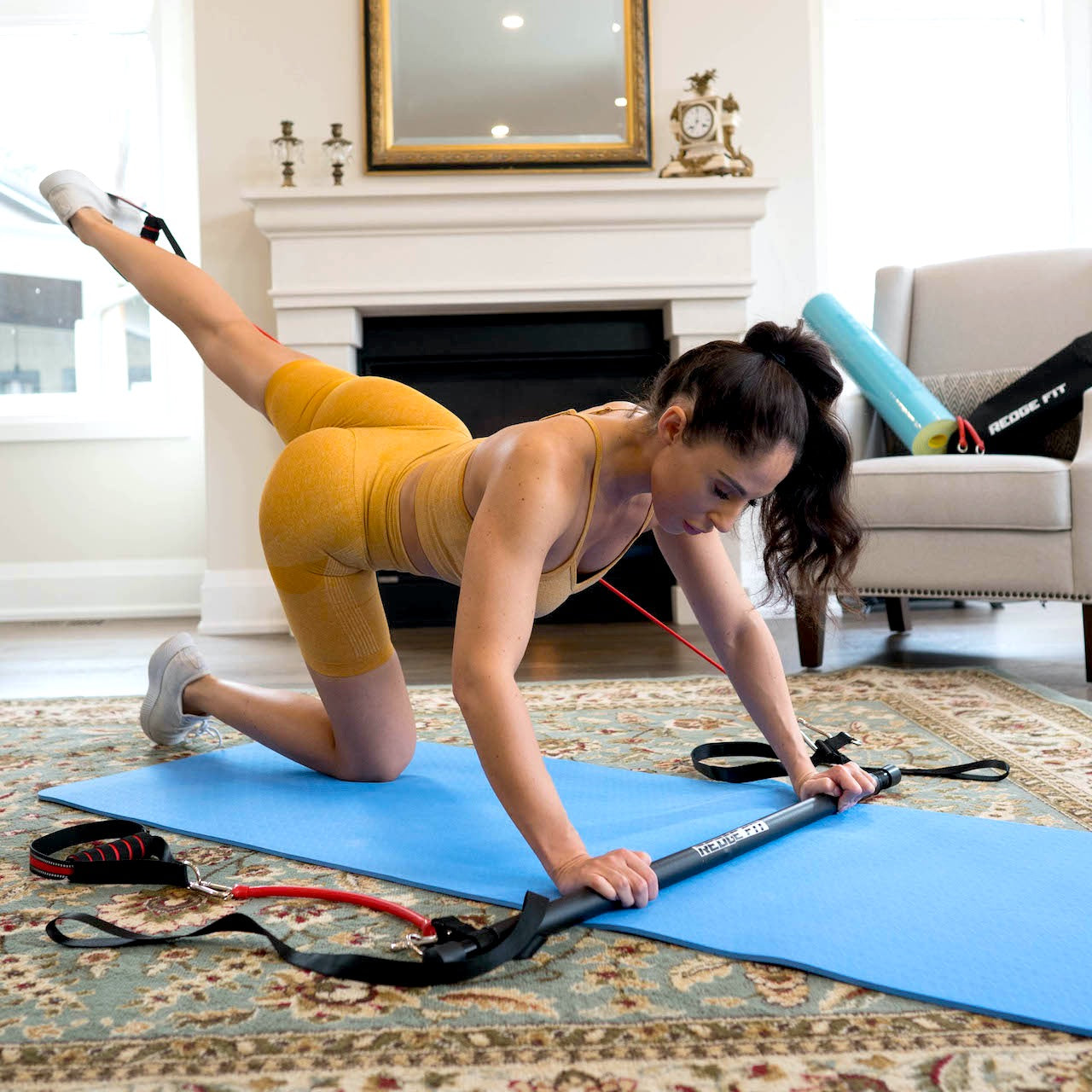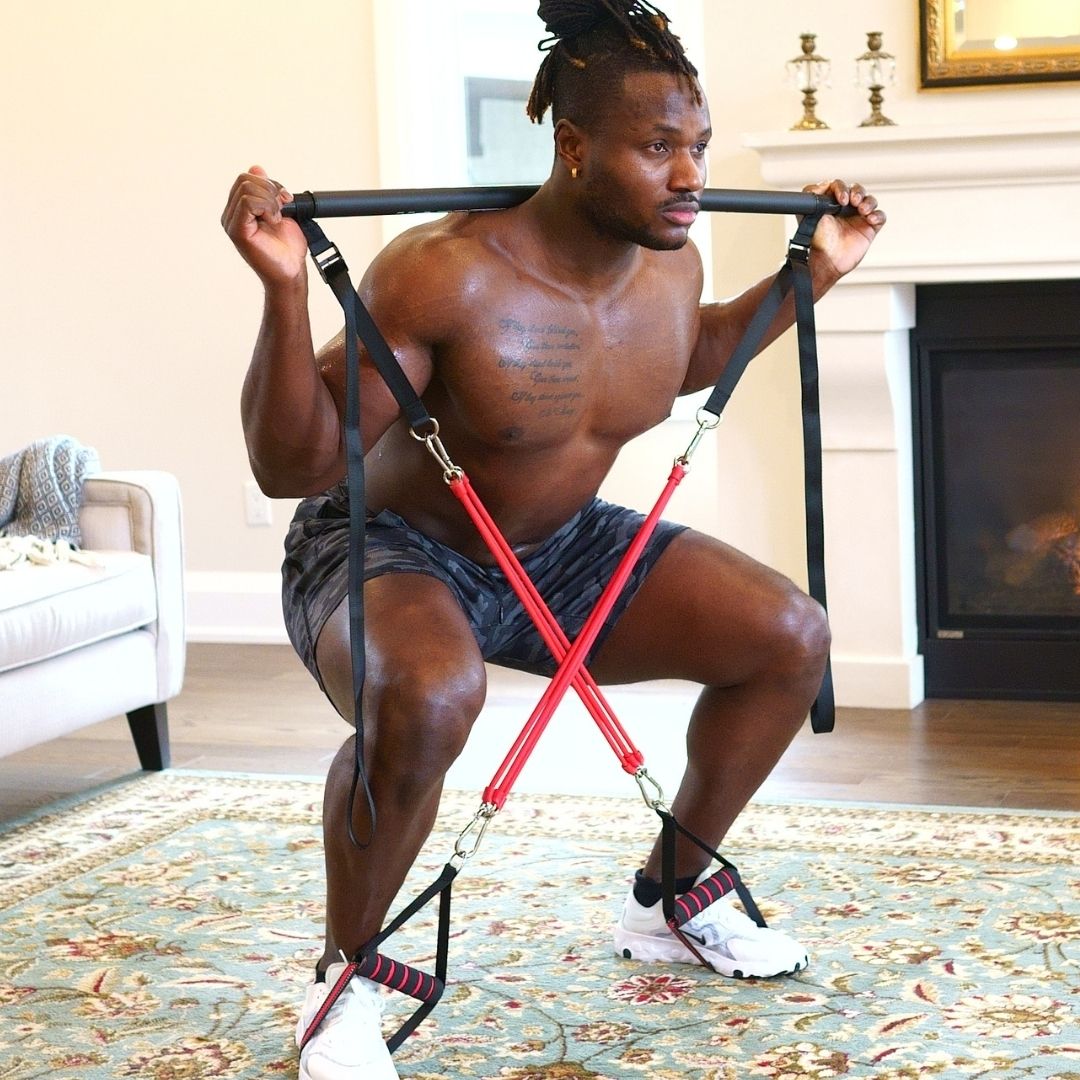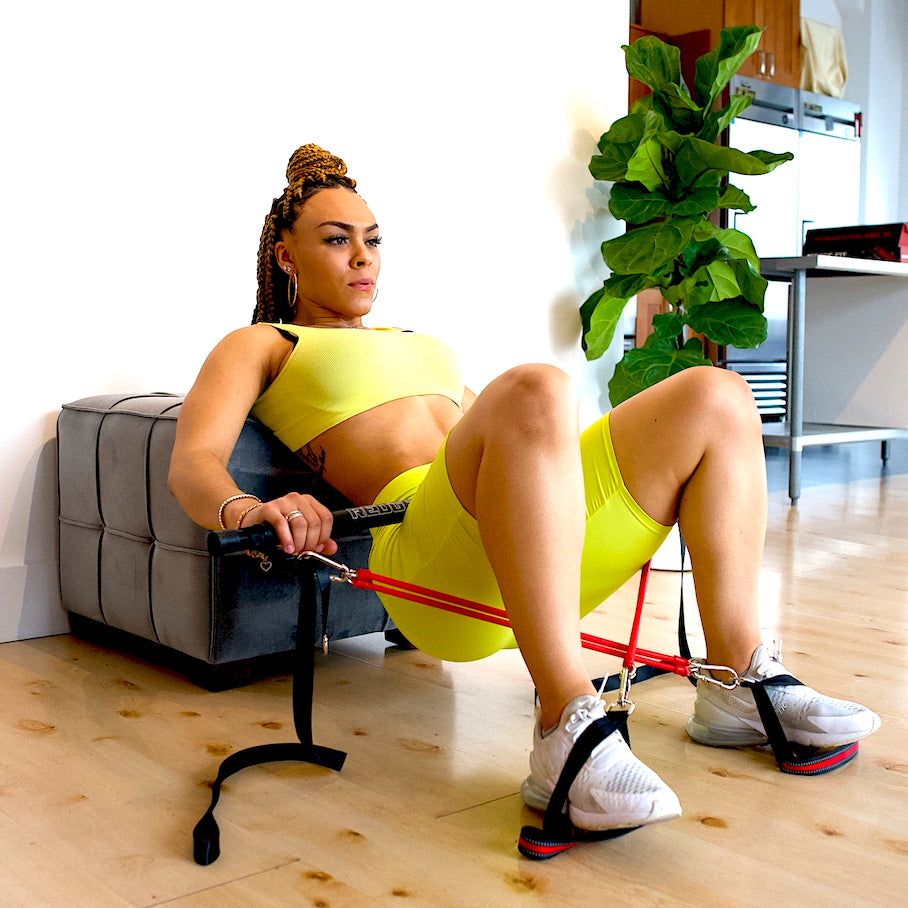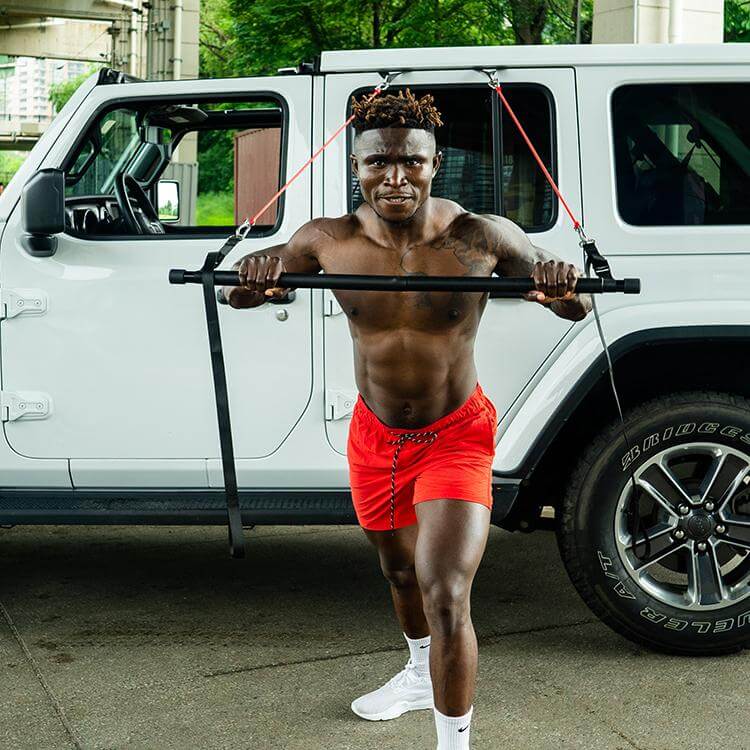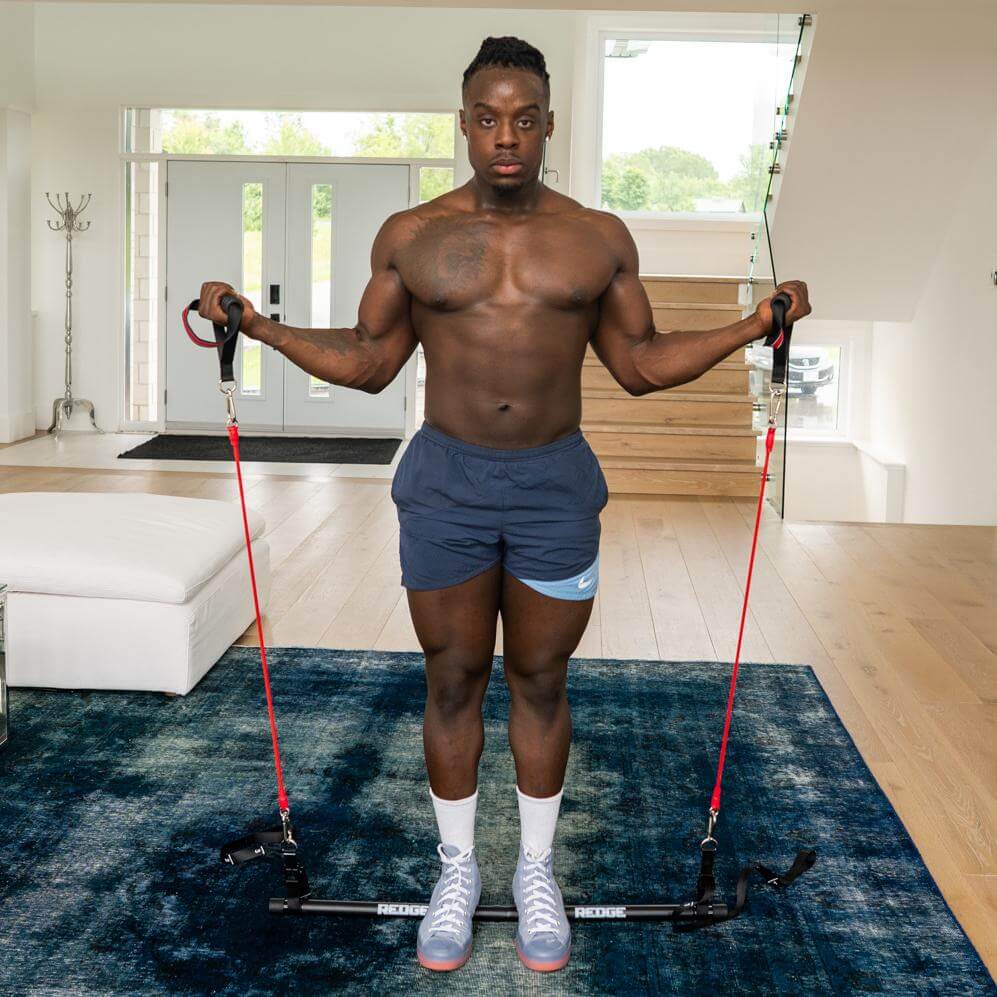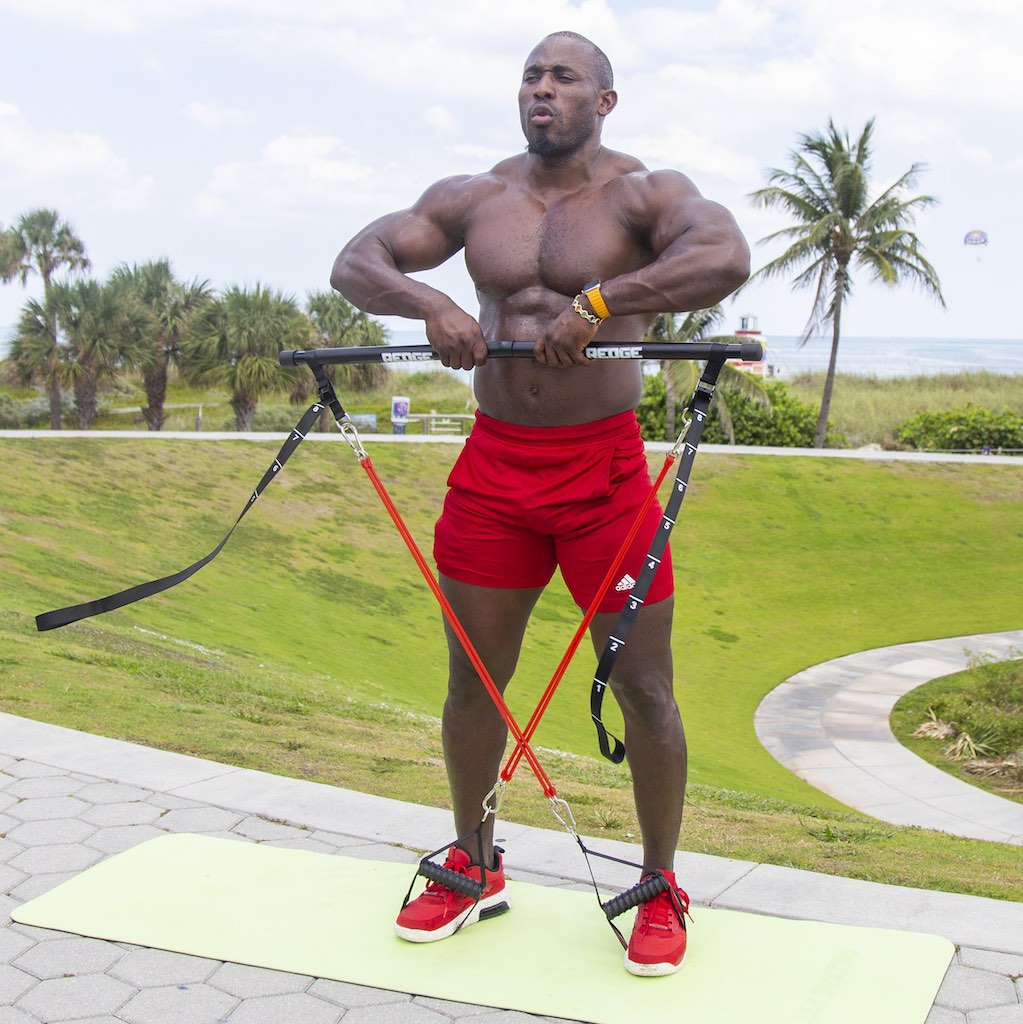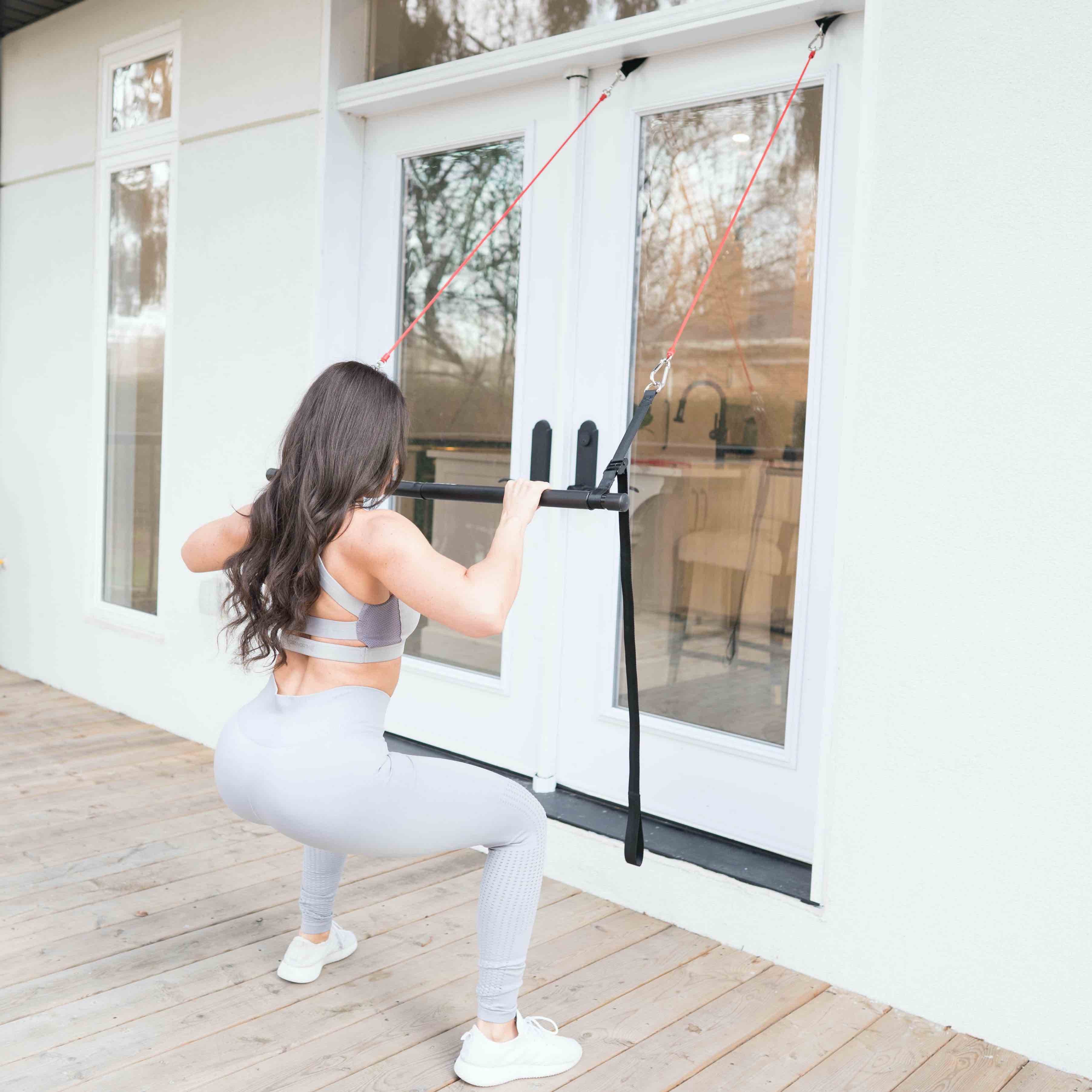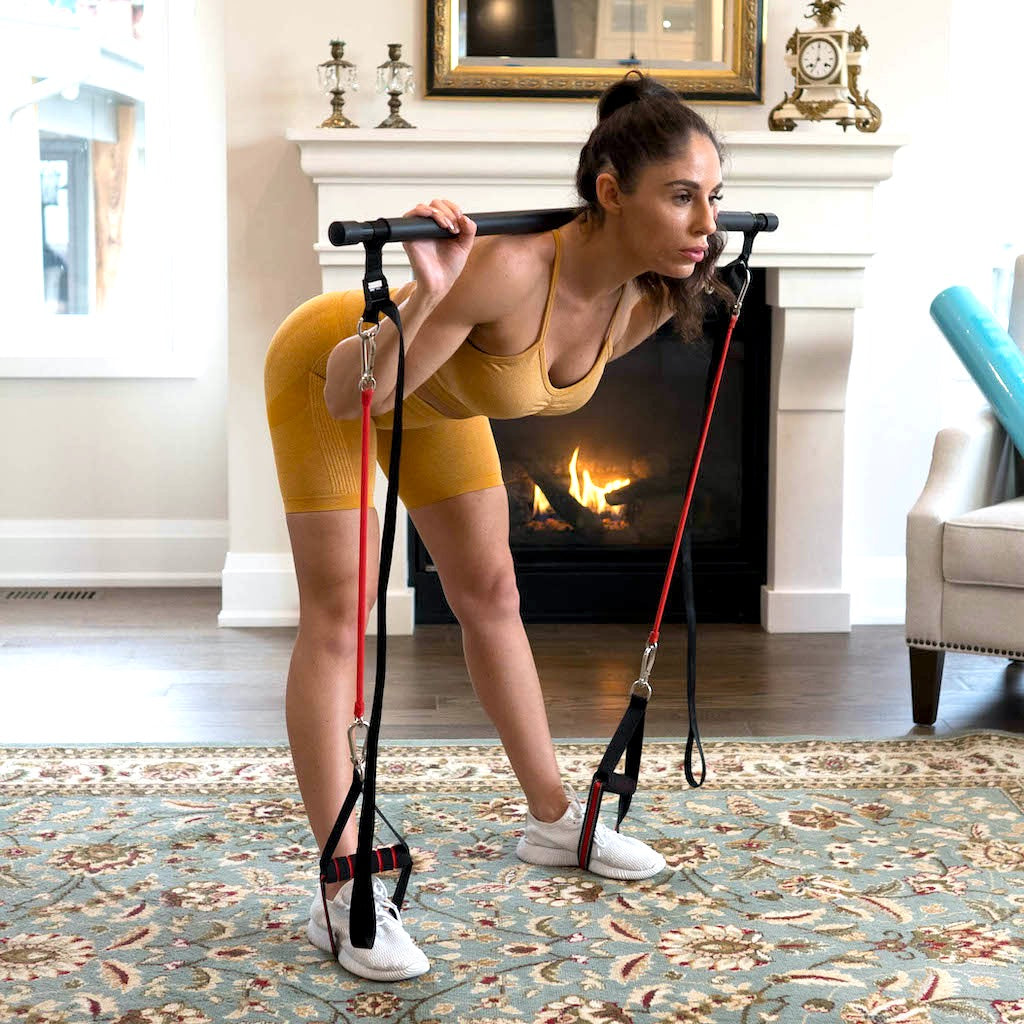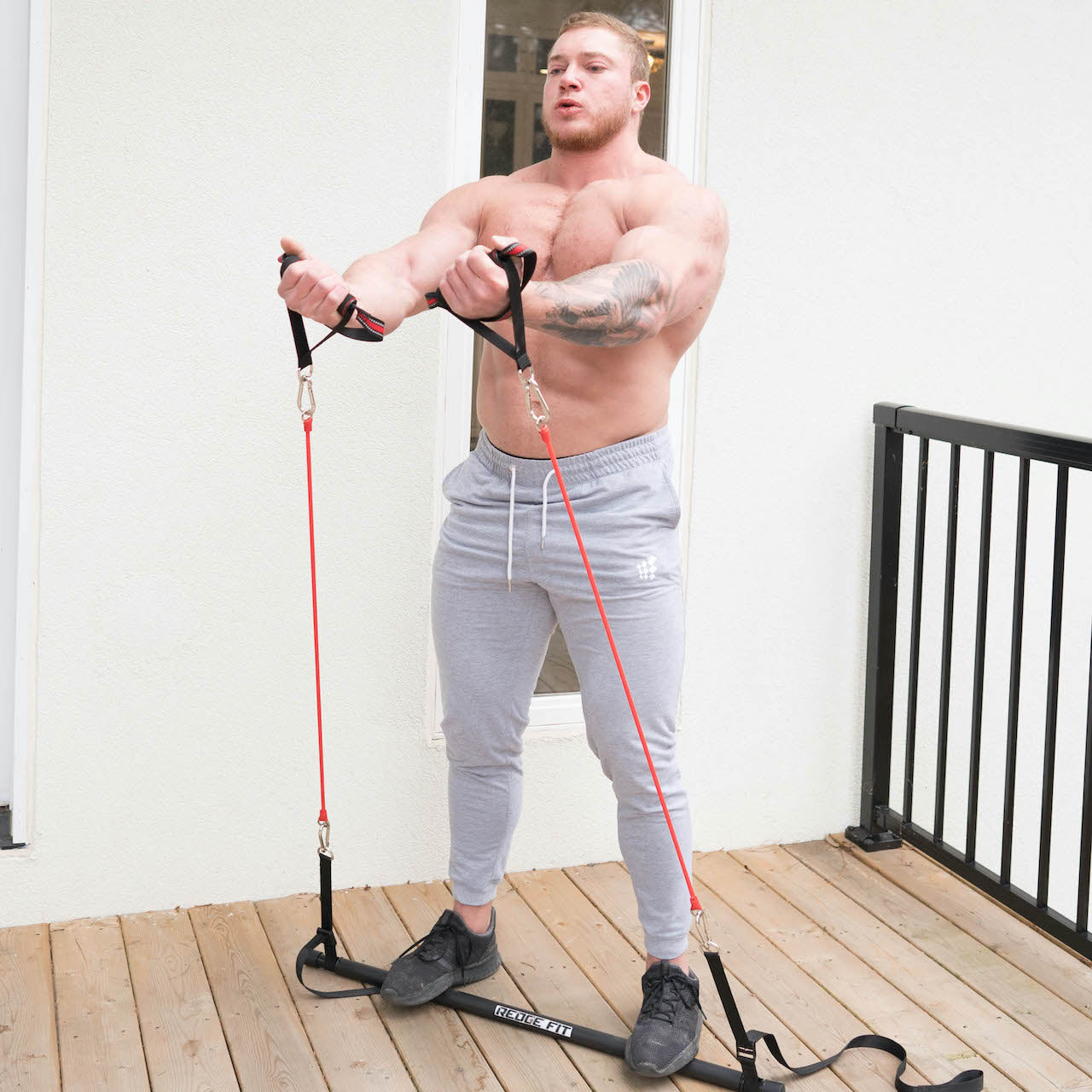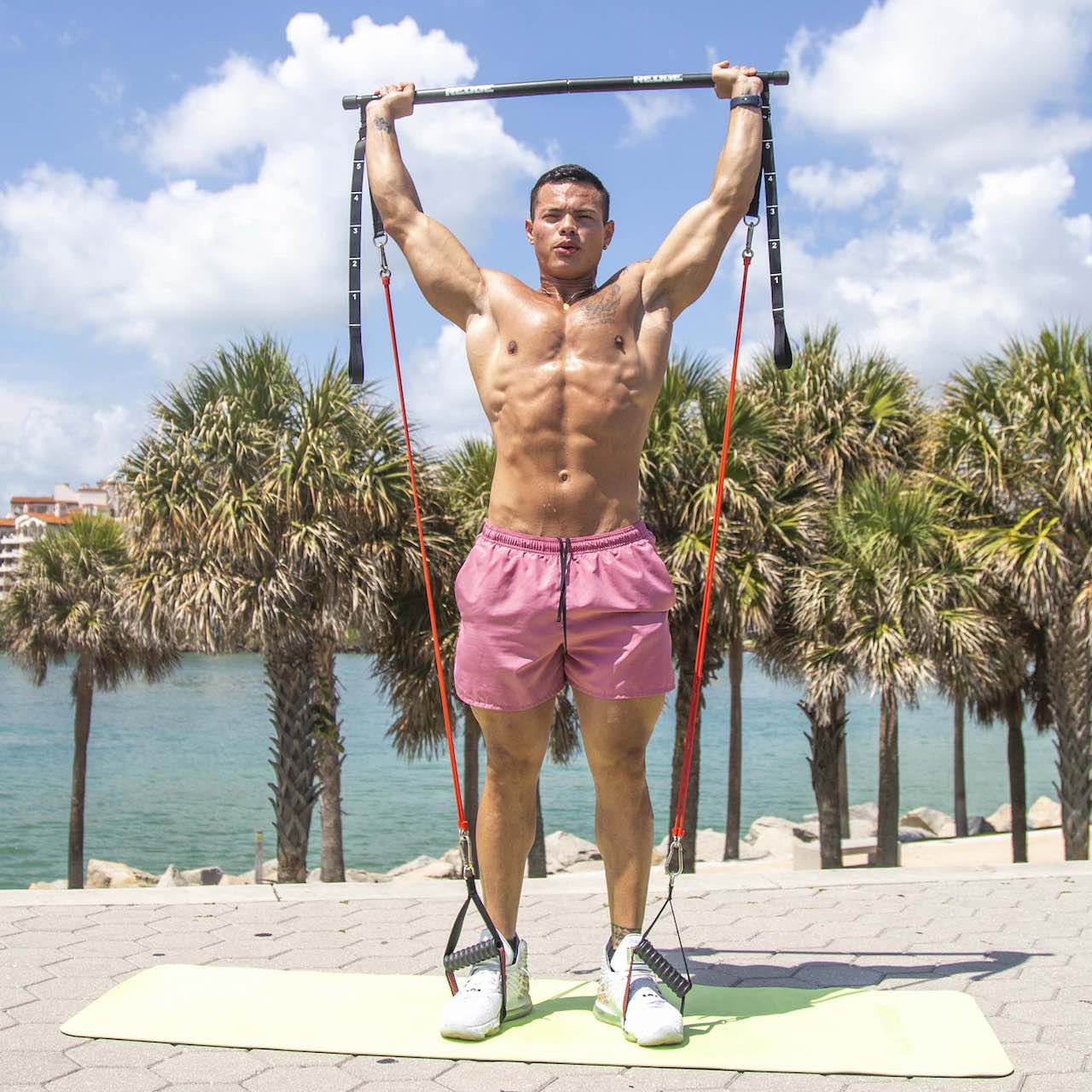 Why REDGE is better than traditional gyms

Save time on commuting.
Workout from anywhere, your living room, hotel or park. No more drives to just get a workout.


No need for personal trainer.
With Redge APP, you can learn all the workouts, nutriton help and motivation..


No need for personal trainer.
Pair text with an image to focus on your chosen product, collection, or blog post.

No need for bulky home gyms.
Redge only wieghs 3.5lbs and can fit a backpack. Use your home space for your family not for gym.


Save money on monthly gym fees.
No need for hefty monthly gym fees or personal trainers that never yield results.